If you want a different kind of lawn, we also have a range of excellent artificial lawns that can be installed all year round – offering you a long-lasting, low maintenance solution.
Artificial lawns come with a range of options depending on your requirements. For example, if you have children who like to play football, a shorter pile is recommended because a longer pile will be regularly flattened. If, however, you don't plan of using your lawn often, a longer pile might be the one for you.
We take the time to provide the right foundation for your artificial lawn, ensuring it stays weed free and stands the test of time. To do this we lay a high-quality membrane, followed by a layer of Type 1 hardcore, and then we add 20mm of granite dust before laying the artificial grass. To complete the process, we blow kiln dried sand over your lawn to make the pile stand up and look fantastic. We can even lay your artificial grass to follow the natural contours of your garden – adding to that realistic feel. We also offer a disinfectant and aftercare program for your lawn if you don't have the free time to maintain it.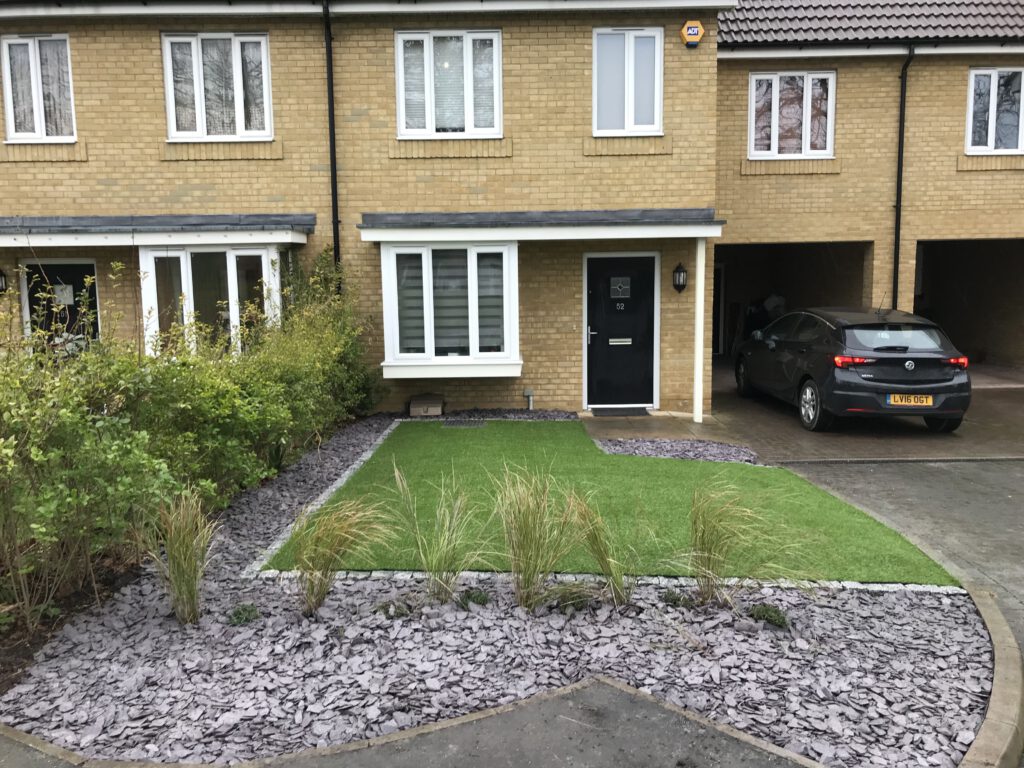 We will provide you with samples and prices so you can choose the lawn the best fits your needs – whether you have pets, children, or you simply want the time off to enjoy other things than mowing the lawn.
For a free quotation call Rock Landscaping 07498024115 or email us on